Government Relations Staff
Meet your new MVPs!
Legislative Strategies Group
 (LSG), a division of OMG, can assist with your projects on local, state, and Federal levels.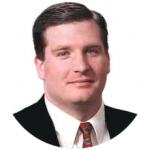 Vice President of Government Relations
Tyler serves as director of Legislative Strategies Group, a division of OMG, and brings with him over 20 years of legislative and lobbying experience on issues impacting regulation and governance of business and trade associations. He has held positions in the government, education, business and nonprofit sectors. Prior to OMG, he was executive director of the Virginia Manufactured and Modular Housing Association, the trade association representing the state's factory-built housing industry, and previously served as director of public and government affairs for the Home Building Association of Richmond. Tyler also served as director of government affairs for the Virginia Chamber of Commerce and was the legislative aide to former Del. Allen W. Dudley (VA-H-09). He is a member of the Virginia Society of Association Executives, an adjunct instructor at J. Sargeant Reynolds Community College, and a member of the Chesterfield County Committee on the Future. A native of Henry County, Tyler is a graduate of Virginia Tech, from which he holds Bachelor of Arts and Master of Arts degrees.
Tyler is a huge sports fan (Virginia Tech, Dallas Cowboys, New Jersey Devils, and Los Angeles Dodgers). In addition, he is a fan of "Doctor Who," the "Star Wars" saga and the original "Star Trek" series, and he admits to being an unabashed fan of "schlocky TV" (Search for Sasquatch, anyone?) and really good memes.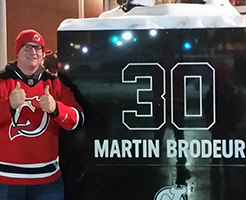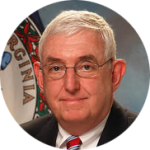 General Counsel and Legislative Advisor
Before joining OMG, John was Commissioner of the Virginia Employment Commission from 2010 to 2014, overseeing more than 1,200 employees in seven divisions and 30 offices across the Commonwealth. Prior to that appointment, John served the 30,000-member Virginia Association of Realtors for seven years, first as director of government affairs, and later as general counsel and vice president for law and policy. He has held other positions in the nonprofit and governmental sectors, including state senate liaison for the Governor of Virginia; executive director of the Commission on Government Finance Reform for the Office of the Governor; Virginia state director for the National Federation of Independent Business; director of government affairs for the Virginia Chamber of Commerce; counsel for the Senate Committee on General Laws and for the Virginia Code Commission, as well as Virginia Registrar of Regulations, all at the General Assembly. His volunteer activities include having served as president of the Virginia Society of Association Executives, chairman of the Virginia Board of Historic Resources and chairman of his condominium board of directors. John is a graduate of George Washington University and earned his juris doctor degree from the Washington & Lee University School of Law. He is a member of the Virginia State Bar.
John enjoys travel, good wine, American and Virginia history and politics. He's planning a follow-up trip to Scotland once travel is on the agenda again.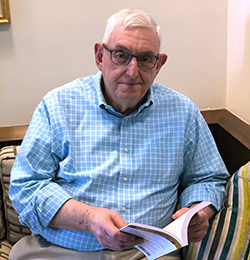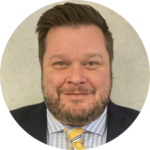 Government Relations Director
Troy serves as the Government Relations Director for Legislative Strategies Group. He joined OMG with two years of legislative experience working in the Virginia House of Delegates as Chief of Staff for former Delegate Chris L. Hurst (VA-H-12). He coordinated with various policy stakeholders to craft, pass, and implement new policies at the state level concerning housing, healthcare, transportation, professional occupations, and additional policy arenas. Before entering public service, Troy presided over various research projects at Virginia Tech on the interconnections between federal, state, and local governments and federated and local grassroots civic organizations. He holds both Bachelor of Arts and Master of Arts degrees in political science at Virginia Tech. Troy was recognized for his research and awarded the Best Master's Thesis Award from the Department of Political Science and the prestigious William Preston Society's Master's Thesis Award from the Virginia Tech Graduate School. He remains a member of the VT International Refugee Research Project and serves as an editor for the scholarly journal Community Change. Troy is originally from the picturesque New River Valley located in Southwest Virginia. He currently resides in Richmond, Virginia.
Troy enjoys various leisure activities with his family and friends that include traveling, dining, hiking, swimming, tubing, and even the occasional performance at the local karaoke spot. He loves everything about Virginia Tech sporting events, especially Hokie football in Blacksburg, where you will often see him tailgating before the big game. Troy is also involved in his family's charitable foundation (The Penny F. Garrett Sarcoma Foundation), which holds the annual Creeper Trail Ride to End Cancer (CTREC). The bicycle ride begins at the top of Mt. Rogers and ends in Damascus, Virginia. Thus far, the foundation has raised over $1 Million for rare cancer research, to which 100 percent of the proceeds went to MD Anderson Cancer Center in Houston, Texas. He looks forward to continuing to help raise awareness and funding for rare cancer research.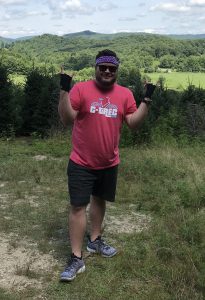 "I would recommend Legislative Strategies Group (LSG) as your 'go to' Lobbyists. They have the connections and the knowledge that make the process seamless—or as close to seamless as possible. They have helped NARPM® grow its federal footprint and impact exponentially. In just a few short years, we have gone from little presence on the Hill to having a seat at the table to influence issues important to us."

Michael Hodges, MPM® RMP®
2021 NARPM® Governmental Affairs Chair
Legislative Advocacy for your Members
Lobbying & Message Development
PAC Management
Grassroots Networking
Local, State & Federal Representation
Visit
LSGTeam.com
for more information!
You're ready to thrive. We're ready to help.
Email OMG or call 757-473-8701.