Conferences & Conventions Staff
Events have evolved; OMG has the experience and technical ability to produce your meeting, tradeshow or conference, whether virtually, in person or as a hybrid.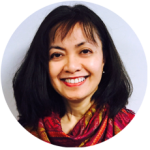 Senior Vice President, Conferences & Conventions, Client Care
Rosie has 37 years management experience. She has been with OMG since 2000. Currently serving as Senior Vice President of Conferences and Conventions, she directs Meeting Strategies International, a division of OMG. In tandem with other OMG senior executives, Rosie develops relationships with client leaders to ensure quality service.  She holds the Certified Meeting Professional designation and completed the certificate program "The Business of Meetings" through the American Society of Association Executives. Rosie was twice voted as Planner of the Year by the Meeting Professionals International – Virginia Chapter. She has served multiple terms on the Board of Directors of the Meeting Professionals International-Virginia Chapter. For 15 years she owned and managed the operations of a professional education provider which offered state-approved licensing and continuing education.  She has strong interpersonal skills and thrives working with a diverse team to achieve goals. She holds a B.A. Degree from UC Berkeley.
CMP = Certified Meeting Professional
Rosie's goals are to travel with her family, experience new cuisines and art museums around the world. She plays the piano but enjoys listening to the acoustic guitar and the cello. For relaxation, nothing beats hunkering down to watch an iconic film or rereading a favorite book (Jane Austen, that means YOU!) She and her husband delight in the antics of their grandnieces.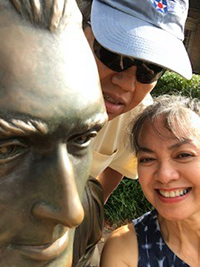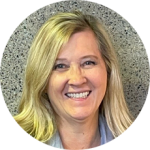 Conferences & Conventions Coordinator
Karen has 18 years in the event industry coordinating corporate, social, and non-profit events. Starting her event planning career at USAA as their Event Manager, Community Relations and Volunteer Coordinator she gained her experience coordinating employee and morale events and has worked for several corporate and nonprofit organizations planning in-person and virtual events.

Karen joined the OMG team in May of 2022 as a Conferences and Conventions Coordinator. Her current responsibilities include management of national and regional conventions, tradeshows and virtual events for multiple clients. She holds a B.S. Degree in Technical Management concentrating in Hospitality Management from Devry University where she graduated in 2009 Summa Cum Laude.

She holds several certificates in Virtual, Hybrid and Event Management through Cvent and EventBank and has earned her Certified Virtual Events Producer Certification (CVEP).
CVEP = Certified Virtual Events Producer
In her free time, Karen enjoys adventures that involve traveling, hiking, walking on the beach, kayaking, paddle boarding, camping. She can be found on the dance floor taking salsa and bachata lessons, enjoys cornhole, designing luxury picnics, making handmade gifts, and being creative in the kitchen with her cooking skills.
She has two grown daughters who are married and one grandchild on the way.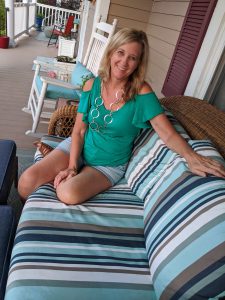 "In preparation for our annual spring meeting for our association there are many moving parts, and OMG handled this effortlessly. Two weeks before our event was to happen, our association had to make the executive decision to convert the entire weekend to virtual due to COVID-19. OMG was tremendously prepared and immediately went to work on the registrations, meeting set-up, and helped manage the emails/questions that occurred. We were very appreciative of their help in making a quick transition of this project, and making it run so smoothly. "

Emilie M. Bonovitch, BS Biology, BSDH, RDH
2020 President, Virginia Dental Hygienists' Association
Meeting & Conferences: Evolving to Meet Today's Needs
Meeting Strategies International (MSI), a division of OMG, can handle all of your meeting planning needs. We provide a positive and rewarding event experience for attendees, which creates member loyalty.
Full-Service Meeting/Event Planning
Conference Management
Registration Services
Supplier Negotiations
Exhibit & Sponsor Sales
Fundraisers
You're ready to thrive. We're ready to help.
Email OMG or call 757-473-8701.