Financial Management Staff
At OMG Accounting & Finance Solutions, we employ strict practices that ensure the safekeeping and management of your organization's funds.
Donna is OMG's Accounting Director. She was Controller for an oil company for over 10 years where she oversaw all accounting functions to ensure proper recording of all transactions, 1099's, collections, and much more. Prior to this she was Senior Accountant at a medical company.  Donna started her accounting career in 1990 and has a wealth of experience in all aspects of financial management, with skill proficiencies in financial management, quarterly reports, accounts payable/receivable, general ledgers, financial statements and bank reconciliations. Donna has an Associate of Science in Accounting, a Bachelor of Science in Accounting, and a Master of Science in Accounting/Controllership.
Donna loves to garden, work on cars, and home remodeling projects. The ocean is her sanctuary and rolling waves soothe her soul. She spends quality time with her significant other, Scott, and her dog, Mya, in her free time. She moved here from Vermont to get away from the cold and snow. She is so much happier with the Virginia winters!

Kristian brings over a decade of accounting experience focused in the high volume industry of medical billing. He spent the majority of his accounting career working for Guam's largest medical imaging provider, supporting five medical facilities. He worked his way up from Accounts Receivable Technician to Staff Accountant. He is highly proficient in advanced bookkeeping and Excel and has an exceptional attention to detail in all aspects of accounting. He graduated in 2019 from the University of Guam with a Bachelors Degree in Business Administration with a concentration in finance and economics.
Kristian is a newlywed and recently moved stateside where he spends his free time exploring new places and creating new experiences with his wife and family.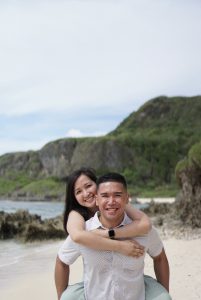 "We could not be more pleased with the service and dedication they put towards making the TMBA the most successful chapter in the state of Virginia. 2020 was an extremely difficult year for everyone and it was also the year I was President of this organization. OMG provided optimal service through Zoom meetings, social media advertising, in person meetings, organizing our two social events, our golf tournament and our food drive. We also received monthly accounting reports that allowed us to stay close to budget even in an off year."

2020 President, Tidewater Mortgage Bankers Association
Good Stewards of Your Money
Our seasoned accounting staff use consistent, proven GAAP (Generally Accepted Accounting Principles) to provide our organizations with all the information they need to make decisions and steer a course with their financial resources.
Accounting
Investment Oversight
Scholarship & Grant Management
Technology Support
You're ready to thrive. We're ready to help.
Email OMG or call 757-473-8701.