Executive Management Staff
The Executive Directors at OMG collectively have decades of experience working with local, regional and national organizations.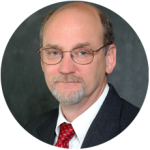 J. Michael Reitelbach, CAE RCE IOM
Mike is a 44 year association management veteran. He holds the Certified Association Executive professional designation and has past experience as Director of Governmental Affairs and Registered Lobbyist. Mike holds a B.S. Degree in Commerce from the University of Virginia and an MBA from Old Dominion University. Mike is also a graduate of the Institute for Organizational Management sponsored by the University of Delaware, the U.S. Chamber of Commerce and the American Society of Association Executives. He holds multiple certificates in association management and the RCE designation from the National Association of REALTORS®. He served multiple terms on the AMC Institute Board of Directors and served as Chair for the Accreditation Standards Committee.
CAE = Certified Association Executive
RCE = REALTOR® Certified Executive
IOM = Graduate, Institute for Organization Management

Mike is an Eagle Scout. He thru-hiked the Appalachian Trail from Maine to Georgia. He still backpacks, bikes and takes hundred-mile canoe trips in the Boundary Waters Canoe Area Wilderness.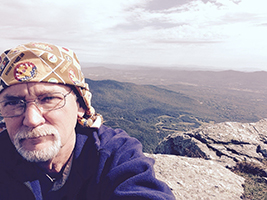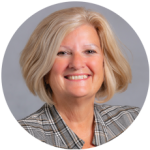 Senior Vice President of Association Management, Client Care
Gail has 37 years of association management experience. She has led many organizations. She has managed to increase their bottom line through efficiencies and enabled the volunteers to free up their time to be more productive and work on strategic issues within their organizations. She also oversees the association management side of the company while working with the other executive directors to assist all of OMG's clients. Gail graduated from Radford University with a Bachelor of Science degree in merchandising and a minor in general business. She has completed numerous certificate programs in association management, marketing, code of ethics, professional standards and association structures. She currently serves as the CEO for the National Association of Residential Property Managers and is a member of the American Society of Association Executives.
CAE = Certified Association Executive
Gail fills her free time by spending it with family and, in the summer, hanging around the pool with neighbors. She also enjoys shopping and the time she spends on the Outer Banks of North Carolina.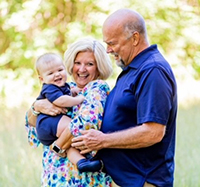 Joe has 20 years of association experience. He serves in all areas of association activities such as meeting planning, fundraising, membership, marketing, government affairs, and association management. Joe received a BS in industrial engineering from Tennessee Tech University and spent his first career in engineering and later in sales.
RCE = REALTOR® Certified Executive
If you could call eating a hobby, then you would be describing Joe's greatest passion. Next would be sports of all kinds such as golf, fitness, kayak, skiing, hiking and more. When the weather is bad, wood working is another passion.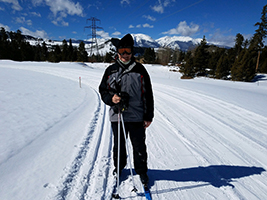 Sharon's entire career of over 20 years was spent in real estate with TREND MLS in Philadelphia, which later became Bright MLS. The bulk of her experience was as Director and later Vice President of Communications, where she also served on the Executive Management Team. She is excited to bring her knowledge of real estate, technology, data, and leadership to OMG and to the Eastern Shore Association of REALTORS®. As the Association Executive for ESAR, Sharon oversees membership, communications, and education, as well as supports the Board, various Committees and the daily needs of the REALTORS® and affiliates.
Originally from New Jersey (Exit 4), she and her husband vacationed on the Eastern Shore for several years, recently relocating full-time just outside Chincoteague. They have grown to care deeply about this place, an affection that bloomed from the welcoming, generous and friendly people, who all love where they live and work. Sharon enjoys movies, golf, cooking, and wine; performing on stage in community theatre, choirs, and with local bands; and her 6 nieces and nephews.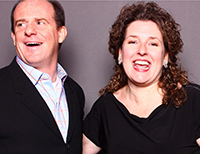 Rebecca supports several OMG clients in the fields of human resource management, residential property management and real estate. She joined Organization Management Group, Inc., in 2020 with over 30 years' experience including 16 years as an Executive Director for Community Associations Institute. Rebecca earned the esteemed Certified Association Executive (CAE) designation and is a member of the American Society of Association Executives (ASAE) and the Center for Social Leadership (CSL) as well as the Virginia Society of Association Executives (VSAE). She is well versed in event, volunteer and meeting management, mission and governance compliance, strategic planning, membership and volunteer development, marketing, public relations and communication.
CAE = Certified Association Executive

Over the years Rebecca has been involved with various organizations such as Norfolk Botanical Gardens, Visual and Performing Arts Academy and Booster Club, Virginia Beach Neptune Festival, Boy Scouts of America, Virginia Rush Soccer, Lynnhaven Business Association, Virginia Beach Council of Civic Organizations and various local schools and civic leagues. Her three beautiful children are the pride of her life in Virginia Beach where she finds time to volunteer, travel, enjoy the beach, is learning to golf and loves being an avid NFL fan.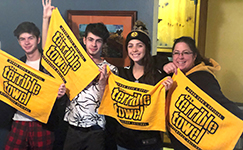 Jennifer has over 21 years of association experience. Prior to joining OMG, she served as Executive Director of an organization where she successfully grew and consistently retained a high percentage of members. She developed programs which resulted in increased revenues. Jennifer is experienced with all areas of association services including program development, Federal grant project management, governance, and meetings. She achieved the Certified Association Executive (CAE) designation. Jennifer received her M.A. from the University of Delaware in Early American Culture and graduated with a B.A. magna cum laude in American Studies from the College of William and Mary.
CAE = Certified Association Executive

Though a born and bred New Englander, Jennifer has been happily transplanted to Virginia for 25 years. When she isn't working, she loves visiting any historical site she can find, and serves on the foundation board of the Virginia Museum of Natural History. She also works with animal rescue groups. Right now, she shares her home with 4 dogs of her own, and 2 fosters!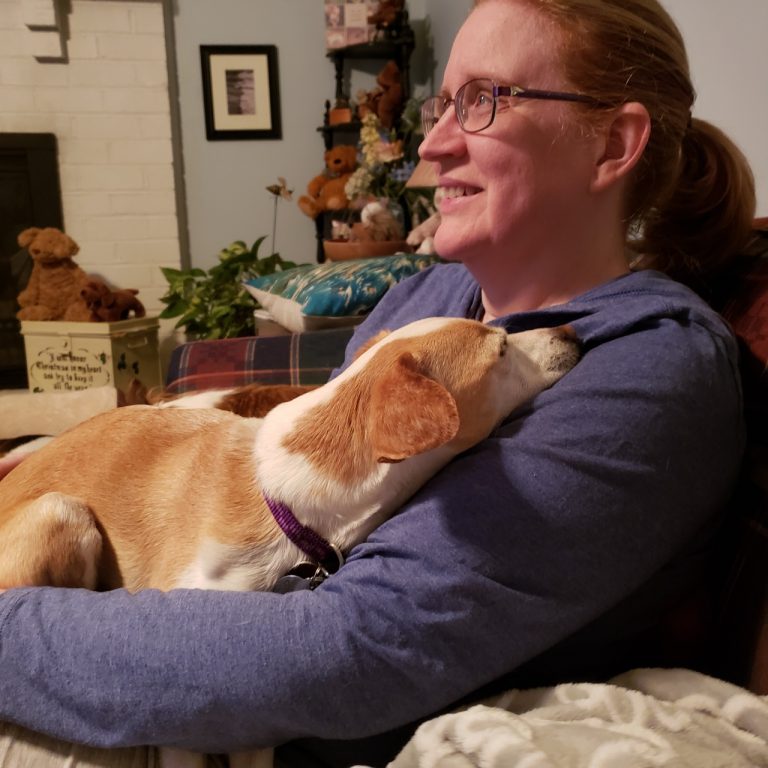 "Throughout my many interactions, I found the team at OMG to be highly professional and yet very personal in their approach to meeting the needs of our association members. Gail and her team always showed that they genuinely cared about the success of our association. They worked tirelessly to provide the resources that were needed to serve our members while guiding the board through many challenging times, and showed that they cared. Whether it was a phone call just to check in and see how things were going, or a handwritten note, or a cup of coffee and a chat, they continually demonstrated that the people they were serving were most important to them."

Eric Wetherington, MPM® RMP®
Past President, National Association of Residential Property Managers
Working Hand-in-Hand with Our Clients
Every executive becomes a specialist in the profession they manage, learning everything from lease management to occupational therapy techniques.
Strategic Planning
Governance
Leadership Training
You're ready to thrive. We're ready to help.
Email OMG or call 757-473-8701.