OMG Distance Learning (OMG-DL) has helped clients expand their member educational programs and increase their revenues since 2008.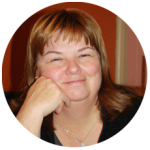 Senior Vice President of Education
Deana specializes in course design work, instructor development and managing learning management systems. For 18 years, she has served as the director of education for several OMG clients. During her 21 years in both classroom and distance learning course development, she has managed multiple distance learning management systems and course catalogs, providing her clients with non-dues revenues.
Deana enjoys riding her Electra Townie bicycle with her husband, Fred. Last Christmas they purchased the peddle assist Townies so they can go farther and longer distances. She also loves road trips across the U.S. One of her favorite trips has been to Yellowstone with her children and grandchildren. "It took us a week to drive home from Yellowstone, stopping whenever and wherever we wanted!"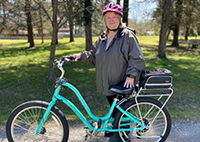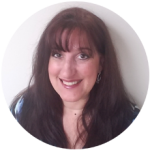 Hope has more than 20 years of experience in the real estate industry, and has been a real estate instructor since 2006. In addition to her duties with OMG Distance Learning, Hope is also the Center Manager for OMG Office Business Centers. She has served as an association manager for condo and homeowner associations, and also has experience as a procurement and logistics manager. She holds a real estate Broker's license, a real estate Instructor's license and is a Certified Community Association Manager (CMCA). She is a graduate of Christopher Newport University with a Bachelor's degree in Business Administration with a concentration in Real Estate.
Hope enjoys spending time with family and friends and traveling whenever possible. Some favorite travel adventures include horseback riding and zip lining.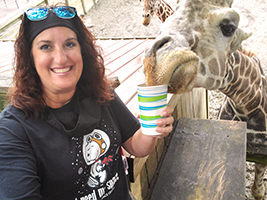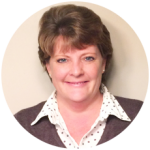 Education Support Specialist
Chere brings 18 years of office administration experience to OMG. Working with a large national client, she assists designation candidates by providing application forms and answering the candidates' questions. She also assists in the set-up preparations for their education classes, whether in-person or virtual. She previously worked at Baker Roofing Company for 15 years as a project manager assistant.
Chere is a Navy veteran and Minnesota Vikings fan, and enjoys spending time with her husband, children and dogs.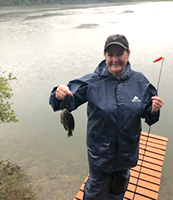 Howard is retired from the United States Air Force plus he has over 27 years in the real estate industry and a real estate instructor since 2006. He has earned multiple real estate designations and certifications. Howard started working with OMG in 2008 as a real estate instructor and continuing education coordinator. After a short hiatus, Howard returned to OMG in May of 2022. He is working with OMG's Eagles Academy of Real Estate and Office Business Center clients.
Howard is an avid sports fan of football and basketball.  His favorite pastime is attending Baltimore Ravens games.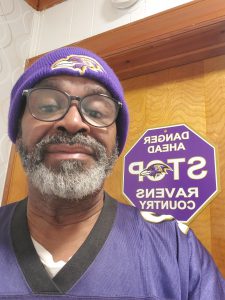 "NARPM® is very pleased it engaged OMG Distance Learning to help create some of the best property management classes offered in the nation. They have been easy to work with and helped produce superior content and materials for our members. I highly recommend them for your educational needs."

Bart H. Sturzl, MPM® RMP®
Past President, National Association of Residential Property Managers
Professional Development for your Members
We offer instructional design services for classroom and virtual, and work with your stakeholders to design courses using your content or develop them from scratch.
Visit omgdistancelearning.com to learn more!
You're ready to thrive. We're ready to help.
Email OMG or call 757-473-8701.