Financial Management Staff
At OMG Accounting & Finance Solutions, we employ strict practices that ensure the safekeeping and management of your organization's funds.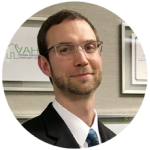 Blair P. Kinchen, CPA, CGMA, MSA
Senior Vice President of Finance
Blair has seven years of public accounting experience working in tax, attestation, general consulting and advisory services, internal controls, internal audit, and IT advisory. Industries he has worked in include banking, service organizations, telecommunications, real estate, government contracting, manufacturing, logistics and transportation, hospitality, and legal. Blair joined Organization Management Group in 2013 as Controller and manages accounting activities, membership records, cash and financial management, bank relationships, budgeting, and information technology services. He is an active member of the American Institute of Certified Public Accountants, the Virginia Society of Certified Public Accountants, the Tidewater Chapter of the Virginia Society of Certified Public Accountants and ISACA (formerly the Information Systems Audit and Control Association). CPA = Certified Public Accountant CGMA = Chartered Global Management Accountant MSA = Master of Science in Accounting
Blair enjoys spending time with his wife and children, watching college football (Go Hokies!), working on home projects and renovations, and volunteering at his church.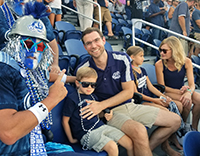 Keri started her accounting career as an accounts payable clerk more than ten years ago. The majority of her career has focused on the residential property management industry, but she has also worked in the commercial property management, legal and aerospace industries. She joined the OMG team in March of 2019 as Senior Accountant, and her duties include handling 20 client financials, bank reconciliations, financial statement preparation, cash reconciliations and working with operations and the internal accounting team. In December 2019 she graduated Summa cum Laude with an Honors Bachelors Degree in Business Administration, with a concentration in accounting and a minor in finance. She is now focusing her efforts on professional certification and is studying for a Certificate in Management Accounting.
Keri enjoys spending time outdoors, either on hikes or a run on the beach (with copious amounts of sunscreen). When she gets exhausted from all that fresh air, she is fond of reading mystery and suspense novels. She also enjoys heading over to her parents' house for home-cooked meals, and of course lots of leftovers to go home with.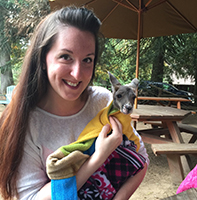 Stacye has been with OMG for 31 years. She began her career in Member Services and quickly worked her way into the Accounting and Finance Department where she works on client financials. In addition to her duties there, Stacye helps train new OMG employees on member database and money-handling procedures.
Stacye has been married for 24 years, and she has two daughters and four granddaughters. In her free time she likes to do diamond puzzles, read on her Kindle, go riding with her husband on his motorcycle on the weekends in the summer and attend art festivals at the Virginia Beach oceanfront.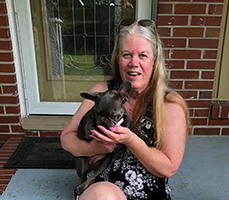 "We could not be more pleased with the service and dedication they put towards making the TMBA the most successful chapter in the state of Virginia. 2020 was an extremely difficult year for everyone and it was also the year I was President of this organization. OMG provided optimal service through Zoom meetings, social media advertising, in person meetings, organizing our two social events, our golf tournament and our food drive. We also received monthly accounting reports that allowed us to stay close to budget even in an off year."

2020 President, Tidewater Mortgage Bankers Association
Good Stewards of Your Money
Our seasoned accounting staff use consistent, proven GAAP (Generally Accepted Accounting Principles) to provide our organizations with all the information they need to make decisions and steer a course with their financial resources.
Accounting
Investment Oversight
Scholarship & Grant Management
Technology Support
You're ready to thrive. We're ready to help.
Email OMG or call 757-473-8701.