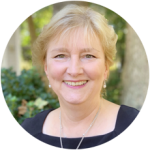 Organizations that host public events have so much more to think about these days than who is speaking and what's on the menu.
"We're seeing more and more requirements for COVID pre-screening than ever," explained OMG's Senior Vice President, Conferences & Conventions Rosie Bugarin, CMP. "The new keyword for meeting planners is "safety," and that's not likely to go away anytime soon."
"In the realm of testing and screening, there are several things for planners to consider now," added Bugarin. "Should we put a code of conduct in place for participants to sign? Can we request a certificate of vaccination? What are reasonable precautions we can take?"
The organizations that OMG manages are in various states of hybrid, on-site, and virtual gatherings, with those going to in-person attendance making their own decisions about safety protocols. "Much of the time, it depends on the venue and what they require," added Bugarin. For example, the recent IREM Central Virginia event followed the hotel's protocols for COVID safety.
But there are other options an organization can adopt with in-person events. One is to ask people to sign and acknowledge that they are going to adhere to a code of conduct. "That can be done digitally when people register or when they arrive at registration," said Bugarin. A code of conduct for attendees might, for example, require social distancing protocols or wearing a mask. (For a sample code of conduct, check out the one included in the Accepted Practices Guide developed by the Events Industry Council.)
Some organizations are going beyond a code of conduct to pre-screening, using a questionnaire or survey asking participants whether they've been exposed to COVID within the past couple of weeks. The next level beyond that might be to screen people on-site using a no-contact thermometer and the CDC's standard measure for fever (100.4). And finally, if there is indication of a fever, the participant could be re-screened in a private area to check oxygen levels and retake the temperature.
"Unfortunately, all of these precautions add a new layer of logistics and expense for the event," added Bugarin. "It just depends on the group's risk tolerance, and what protocols they want to put into place that meet the local or state requirements and the venue's rules." Some tips for managing precautions might include:
A person on-site dedicated to managing COVID protocols;
A written plan to address any situations where you send a person away if they fail their screening or receive a positive test result;
A plan for handling registration refunds if a participant doesn't pass screening protocols; and,
An agreement with the venue for situations when attendance may dip below attrition levels due to participants being screened out.
Some organizations are going beyond these protocols now by requiring attendees to either be vaccinated (and be able to show proof of that), or negative results of a test taken within 72 hours prior to the start of the event.
These stricter protocols may be the best way to get back to in-person, live events, which is where associations thrive. "In-person networking is an integral component of successful associations," added Bugarin. "We've got to get back to a point where people feel safe gathering with others who share similar professions and interests."
The good news is that OMG's meeting professionals can guide your organization in hosting a safe event for your members and navigate the many options for COVID protocols. If you need advice in this area, contact Rosie at (757) 473-8701.