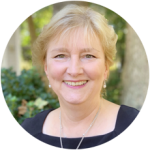 As an organization, you have more channels than ever to get your messaging in front of the right people. One of the most powerful groups are your influencers, or stakeholders. When you empower your influencers to promote their involvement with your organization, you'll double your chances of tapping into an engaged, eager market.
Who are these influencers? Easy: they're your speakers, sponsors, and exhibitors, your board members and volunteers, even your staff. How do you get them to co-promote your organization? Simple, you make it—well, SIMPLE—for them to join in!
Do it for them. Write the copy for them that you want them to share. Give clear direction for how and where to share it. Create collateral (such as a Facebook graphic ad) with links to your website or landing page.
Do it together. Coordinate a mass push to take advantage of social media algorithms that prioritize trending posts or keywords. Get your highly engaged members or clients together and offer them some incentive to participate, enabling them with the copy and graphics they need to co-promote you.
Do it in advance. Ask for their commitment to post at a certain time and/or frequency (and remind them leading up to the date).
Do it with a reward. Try a contest to reward your top 'posters.' Reward them with a gift card or offer the same promotion for them from your social media platforms. (Remember, many organizations will be happy to participate for free because they're also promoted in the process!)
Do it and measure it. Always measure your results to see which influencers, channels, and messaging are the most effective.
There are many more ideas for ways to incentivize your influencers, from providing speakers with a vanity microsite to e-vites they can co-brand and send out themselves. What ideas can you use with your influencer audience?